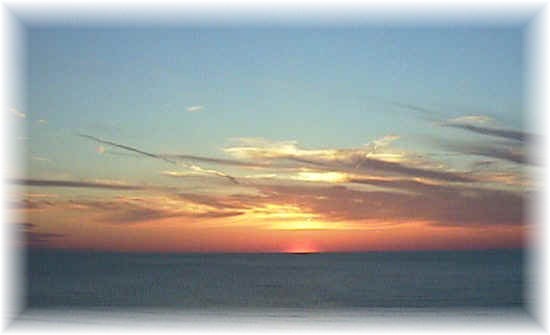 Sunset on Lake Michigan
~A Little Bit About Me~

I was born in Holland, Michigan,
was raised on the north side, out in the country.
Close to east shore of Lake Michigan.

The Holland area is growing community with
a total population of over 100,000
which includes Holland City,
and Park, Holland, and Lakeview townships.
Lake Macatawa is in the north area of Holland.
Holland is most famous for it's Tulip Time festival.
Every year in May the festival is held for two weeks.
Over a million visitors attend each year.
Addtional information on the festival
is available at the link below.

This area is beautiful and offers so much to see and do.
The picture above is of "Big Red" the Holland Lighthouse.
Check out my Links at bottom of this page.
Visitors to my site

I am from a family of four boys, one of which is my twin.
My Parents are both craftsmen, which is why I love to build.
I enjoy working with my hands and being creative.


~My Kids~
~A Father's Instructions For Life~

~Intrests of Mine~

My interest are varied and many.
I enjoy creating new things, meeting new people in all trades,
all the while watching, and learning.
These are all passionate interests of mine.
I love being in the outdoors and observing,
being one with mother nature.
I am a compassionate, sensitive,
and caring man, and I enjoy helping others.

By trade I am a Tool and Die Mold Maker.
I started apprenticeship in 1977 and in 1981 recieved my journeymans card.

~Some of My Hobbies~
Playing Horseshoes
Biking
Camping
Fishing
Swimming

~Some Links of Interest~

Check back from time to time for updates to this page.
Page Last Updated 11/19/99